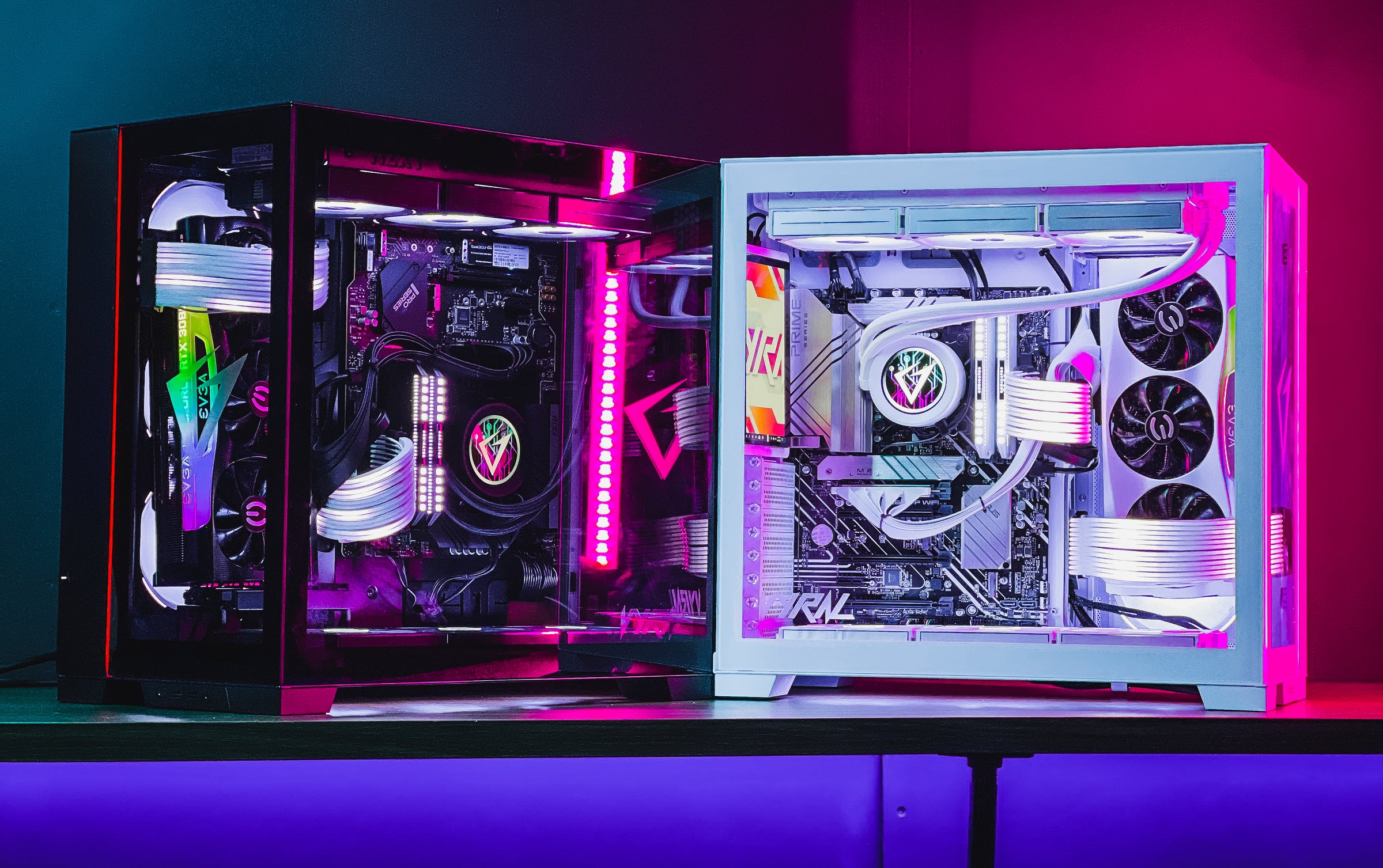 SERVICES
We offer a wide variety of services for you computer needs. Our
trained VYRAL techs will diagnose and repair any problems that arise. We
also offer full warranty on parts we install with lifetime free labor
on all custom PCS.
We have full-time trained VYRAL techs ready to help any day of the week. We can install or repair thousands of products, no matter where you bought them.
We offer a 30-day guarantee on all VYRAL repairs
CONSUMER SERVICES
| | |
| --- | --- |
| Have a dusty PC? Our VYRAL techs are happy to provide a free dust blowout on your computer, console, or laptop. | FREE |
| PC Tune Up - Update all drivers, Windows, and BIOS. We also check certain settings across the PC to ensure that it is running its best! | $35 |
| Standard diagnostics - This would include testing your hard drive, motherboard, RAM (memory), console and providing a report on outcome of tests. | $45 |
| Advanced Diagnostics - This is for troubleshooting requiring system disassembly, niche software issues, booting issues, or any other test not covered under Standard Diagnostics. | $65 |
| System Restore without Data Saved - Return your computer to factory default condition with current updates, NO DATA SAVED | $80 |
| System Restore with Data Saved – Return your computer to factory default condition with current updates, with data saved (Documents, Music, Desktop, Favorites, Pictures). | $120 |
| Simple Installation – Install hardware in computer (memory, optical drive, case fans, storage). Install single piece of software or email setup. | $25 |
| Advanced Installation – Install advanced hardware in computer (power supply, video card, motherboard, CPU cooler). | $65 |
| Case Swap - Swap your old PC componets to a new PC case. | $200 |
| Same Day Express (Add On) - Standard Lead time is 3 Business Days | $50 |
BUSINESS SERVICES
COMPUTER SUPPORT

We offer full Windows PC and laptop support both on-site and remote. We can provide computer troubleshooting, repairs, upgrades, virus and malware removal, data recovery, maintenance, and tune-ups.
NETWORK SUPPORT
We provide general network design, installation, and support services.

We can help with cabling, firewalls, routers, switches, network storage (NAS), and servers.
MANAGED SERVICES

We offer proactive Managed Services, providing the best security software, unlimited backup, computer monitoring and maintenance, and tech support.
This is proactive, to prevent issues, ensure up-time, and to increase your employee productivity.
WI-FI SERVICES
We have expertise with wireless networking Wi-Fi design, WLAN upgrades, access point installation, and Wi-Fi support to keep you safe, secure and fast.
WEBSITE SERVICES
We provide website design and maintenance, whether you need to update an old site to make it more modern, or create a brand new online presence. CONTACT US FOR QUOTE
LOGO DESIGN
Branding and Image are everything in today's digital marketing world. Lets us
create you a logo you're proud of and one your customers will surely remember you by! STARTING AT $49.99