Tournaments | Parties | Community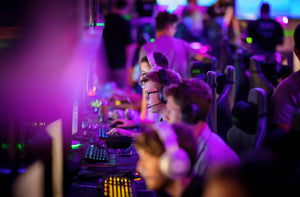 VYRAL GAMING ARENA
Play on one of our 38 CUSTOM VYRAL Gaming PC's equipped with Ryzen 7s and Nvidia RTX 3070s. Immerse yourself in game play like never before!
Arena Page
RACING SIMULATORS
2 full motion racing simulators used by professional drivers and racing teams all around the world.
Racing Sim
Consoles | Retro | Boardgames
Challenge your friends or play alongside others! Xbox, PS5, Sega, Nintendo, Stand-Up Arcades and over 100 board games! We have something for everyone!
Console & Retro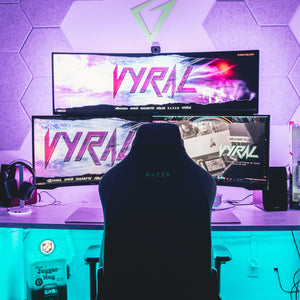 Studio
The Vyral studio room is a one-of-a-kind experience for content creators and gamers. Stream on Twitch, make a YouTube Video or record a podcast all with top of the line equipment!
Studio Info